Accommodation
Accommodation at the KKRoudnice site
 Currently a central chalet with capacity for 11 people is in operation. On the first floor we offer 2 rooms with four beds each, and in the communal area in front of the rooms are three beds. On the ground floor is  a large sitting room, shared kitchen and a washroom.
The campsite also has 2 log cabins with 5beds and 2 new log cabins with 2x7beds. Of course you can camp with us or park up your motor home and use the large washroom.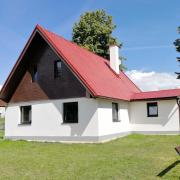 Central cottage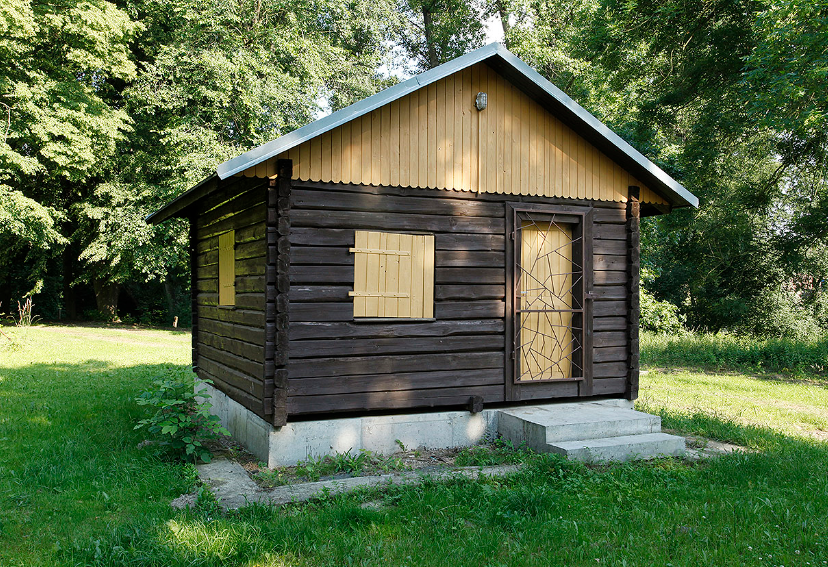 2xHuts/Cabin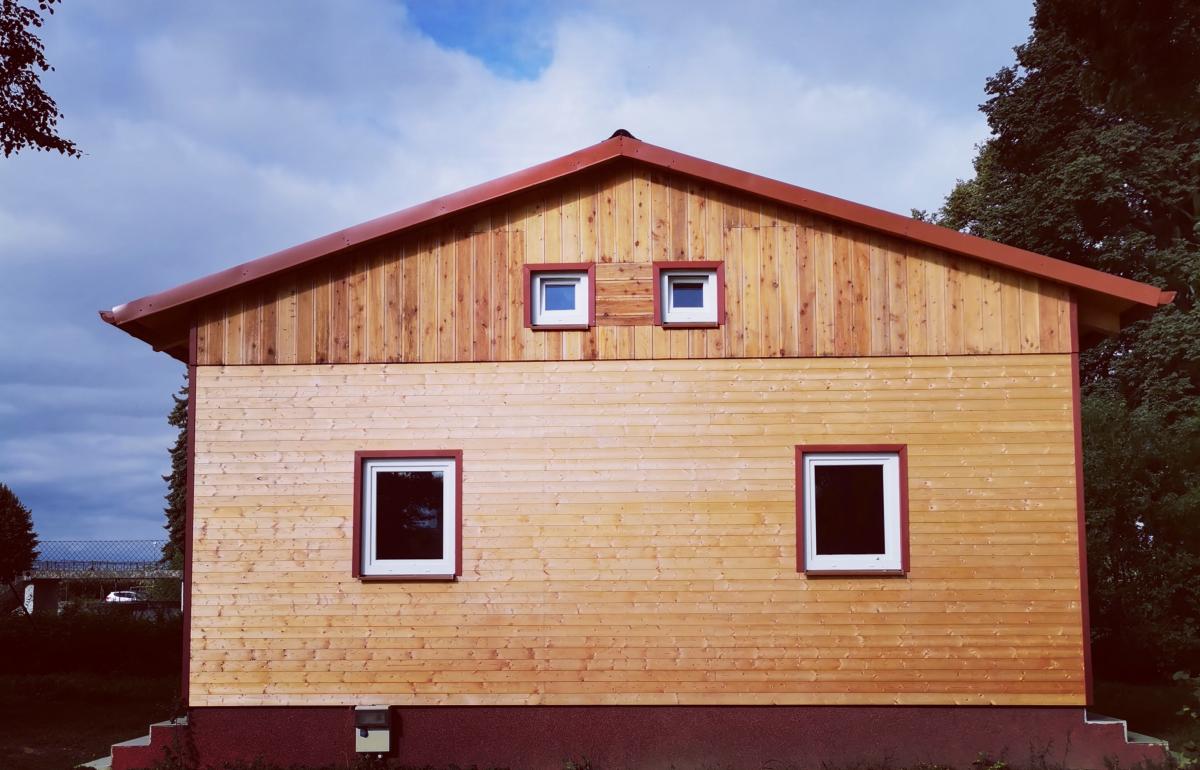 2xNew Huts
Price list
Central cottage: max 11person 

- 1 person/day
350 Kč
 
- Heating /day (wood)
200 Kč
 

---

 

 

New Huts: max 2x7person 

- 3 person/day
1000 Kč
 

+1 person/day

- Heating /day

200 Kč

350 Kč

 

---

 

 

Huts: max 5person 

- 1 person/day
200 Kč
 
- Heating /day
350 Kč
 

---

 

 

Kemp 

- 1 person/day - child under 6 years FREE
100 Kč
 
- Caravan/day
150 Kč
 
- Electricity connection/day
200 Kč
 
- Tents, small(1-4 Person)/day 
100 Kč
 
- Use of toilets and showers by the users of the canal without accommodation – person/day
20 Kč
 
- Parking in the camp
100 Kč
 
- Parking in the camp, trailer
50 Kč
 
- Booking of the lower part of the central cottage/day
1000 Kč
 
- Grill / day
100 Kč
Booking of the canal is done through the following form: http://kkroudnice.cz/en/rezervace
Request booking of the accommodation at : kanoe@kkroudnice.cz
The operator reserves the right to cancel the booking anytime
Prices valid from 1th January 2023 until revoked.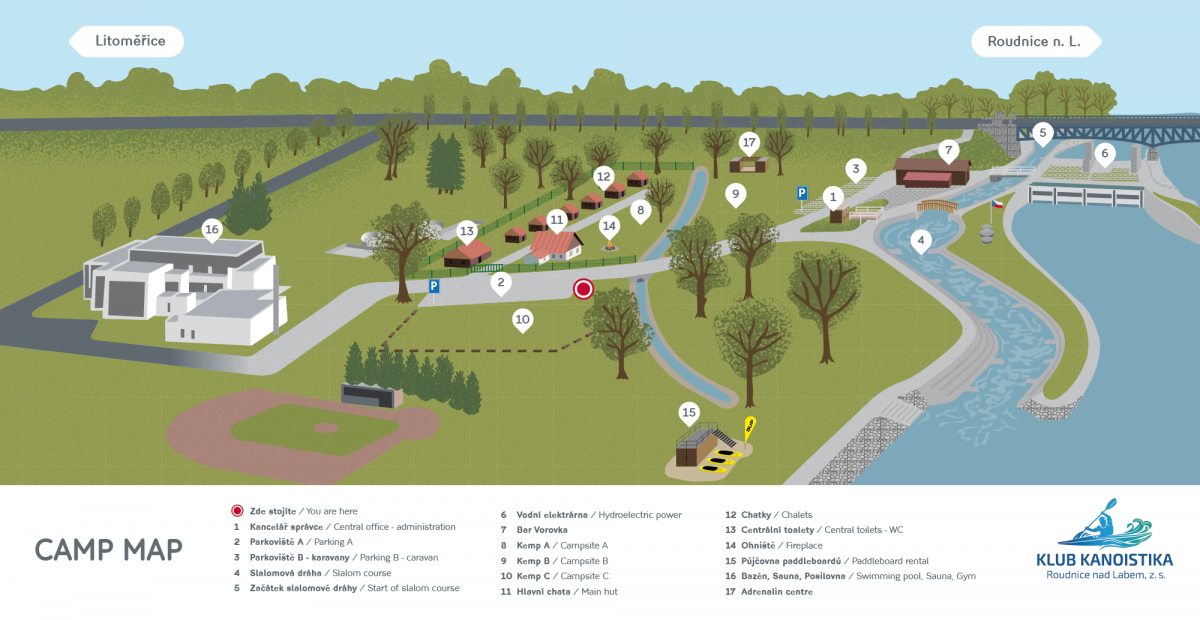 Recommended accommodation
We recommend you accommodation in the Sport hotel BK Pod Lipou, located 500m from the canal. The hotel offers a sporting hall, training room, table tennis room, gym and wellness centre.
In the summer, you can also use a beach volleyball court, tennis court, soccer field (incl. artificial grass) and other sport facilities.